As of Aug 20, 2018, please see this guide for updating your mods.
The first Beat Saber update ever to include a new official song has just landed!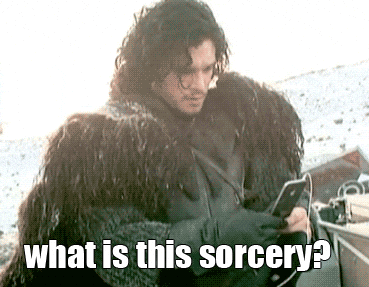 In addition to a lot of little changes, the update changes quite a lot under the hood.
In the long term, this is great news for modders. The new UI code is better structured and will allow for a better foundation for mods. Short term, pretty much everyone's mods no longer work. So… there's that. 😉
Thankfully, this refactoring change was a few weeks coming and the developers kindly gave us early versions of the update to prepare with.

To Fix Your Mods:
The first thing that you'll want to do is to download the latest mod installer here: https://github.com/Umbranoxio/BeatSaberModInstaller/releases
Go to your Beat Saber installation folder and rename your plugin folder to "PluginsOLD" and then finish the installation.
(Note: Not all mods are working yet. Read below for updates on your other favorite mods and when they get fixes!)
Beat Saber v0.10.2 Update Log:
Settings for how in-game menu can be triggered added (instantly or long press)
Volume settings added
Swap Colors settings added
Static Lights gameplay options added
No Obstacles gameplay options added
"Cut in any direction" tutorial voiceover and text added
Fixed simultaneous vibration of both Oculus Touch controllers (only with -vrmode oculus)
Fixed calculation of maximum possible score
Fixed bug where you can spawn too far from the platform
Legendary Hardcore Flying Car! [egg id="1″]

To play the new official song, you'll need to unlock it first as it's actually a bonus in the form of an Easter Egg.
The developers gave this hint to find it:
We just hid an easter egg with the very first exclusive track somewhere in Beat Saber!
Here is a little hint…
"Go to the place where your journey should have started.
Maybe something is meant to be otherwise than stated."
If that clue didn't make any sense to you and you'd rather cheat, then watch this video:
Watch this video to learn how to unlock the "Flying Car" Easter egg!
If you want to use all your plugins now, do not update or downgrade to the older version if you already have.
Here's a guide on how to do that with Steam:
Current Status: 12:30 PM EST 7/21/2018
List of Plugin status from my own testing:
Works fine:
-InGameTime
-CameraPlus
-UnofficialLeaderBoards (update to v1.1)
-BeatSaverDownloader (update to v.2.2)
-CustomPlatforms (update to v2.0.4!)
-CheckpointPlugin (update to v2.0.4!)
-BeatSaberTweaks (update to v.3.2)
-TransparentWalls (update to .1.0)
-BSDarthMaul (update to v0.2.0)
-CustomColors (update to Ruirize's v1.1)
-CustomAvatars (update to 2.0)
-BeatSinger (update to .4)
-CustomMenuText
-DiscordPresence (update to 1.3)
-BailOut (update to .11)
-SongStatus (update to 1.2)
-Progress Meter (update to 2.0.2)
-CustomSabers (will require individual updates for each saber)
Works but Breaks the Song Loader after one play
-RainbowMod
Does not work, but does not break anything
-PracticePlugin